Café and Catering
Bex is all about wholesome good-for-you food. Every bite is designed to look and taste exceptional. Because of the pandemic, her café was reduced to only take out orders. Which is where "good. to go." comes in. Whether it's a simple meal or Bex brings an entire meal platter to your event, you are getting the same quality and attention to detail when you choose Bex. Meris worked hard to showcase this with a variety of bites all designed by Bex.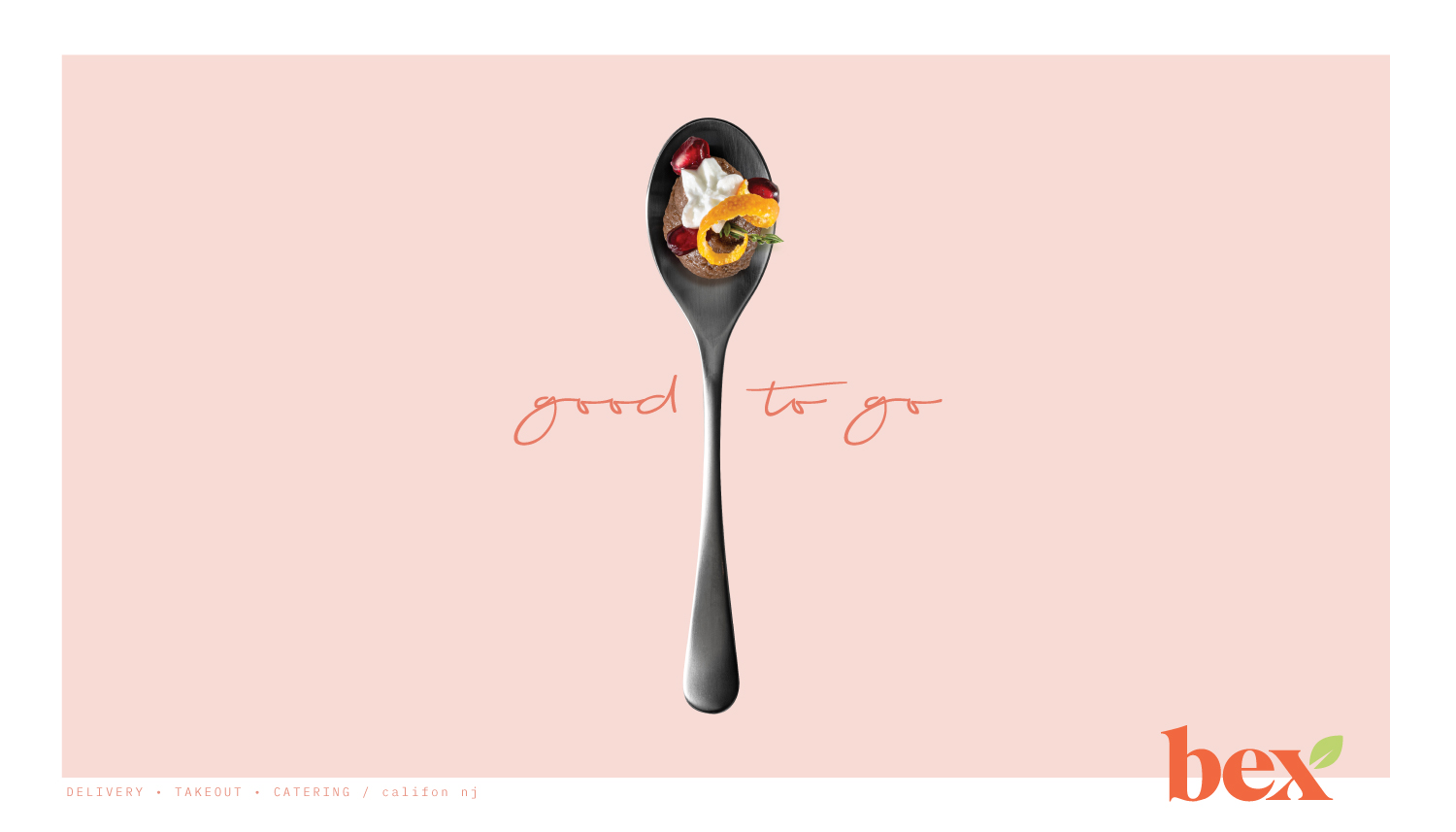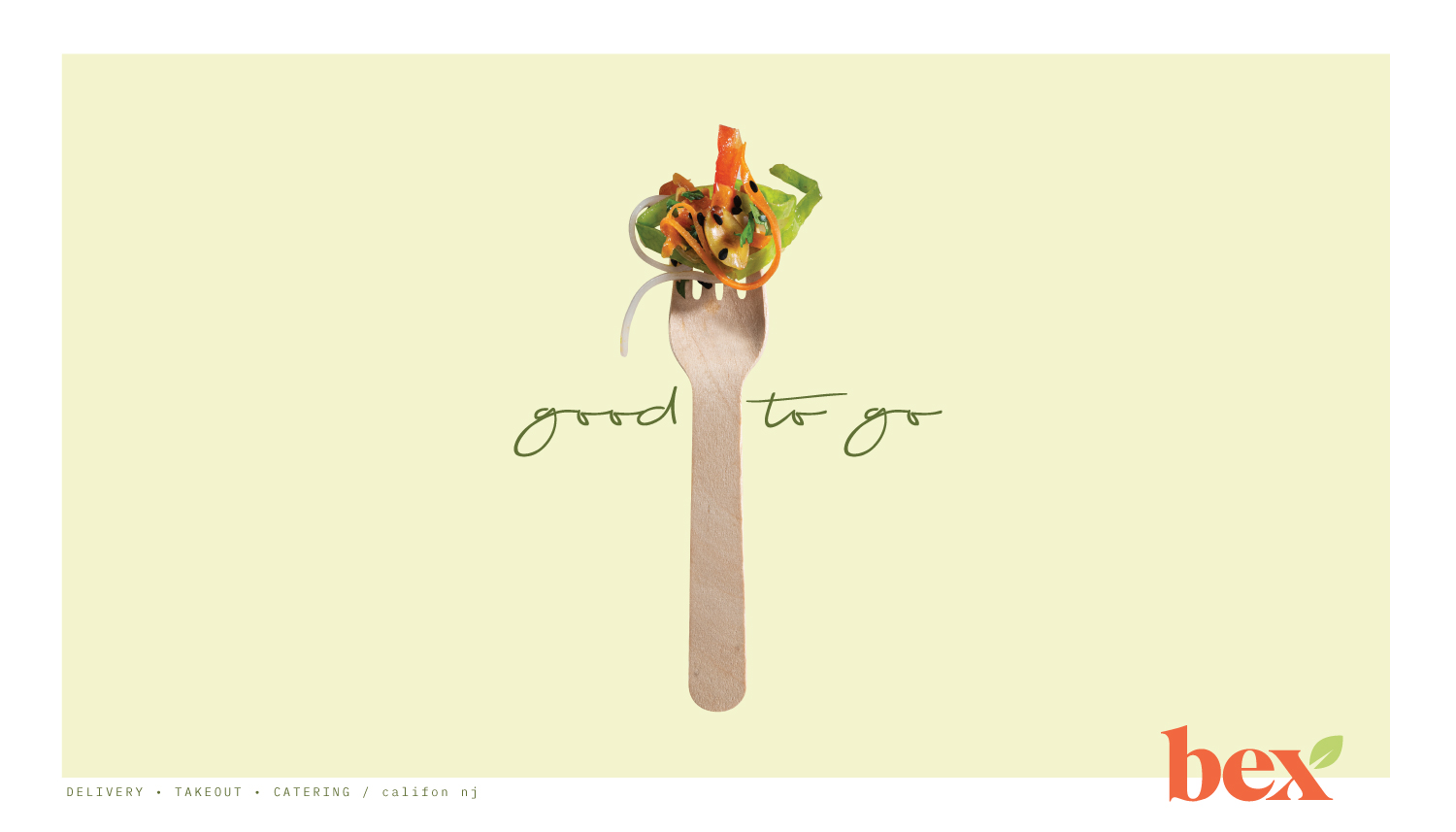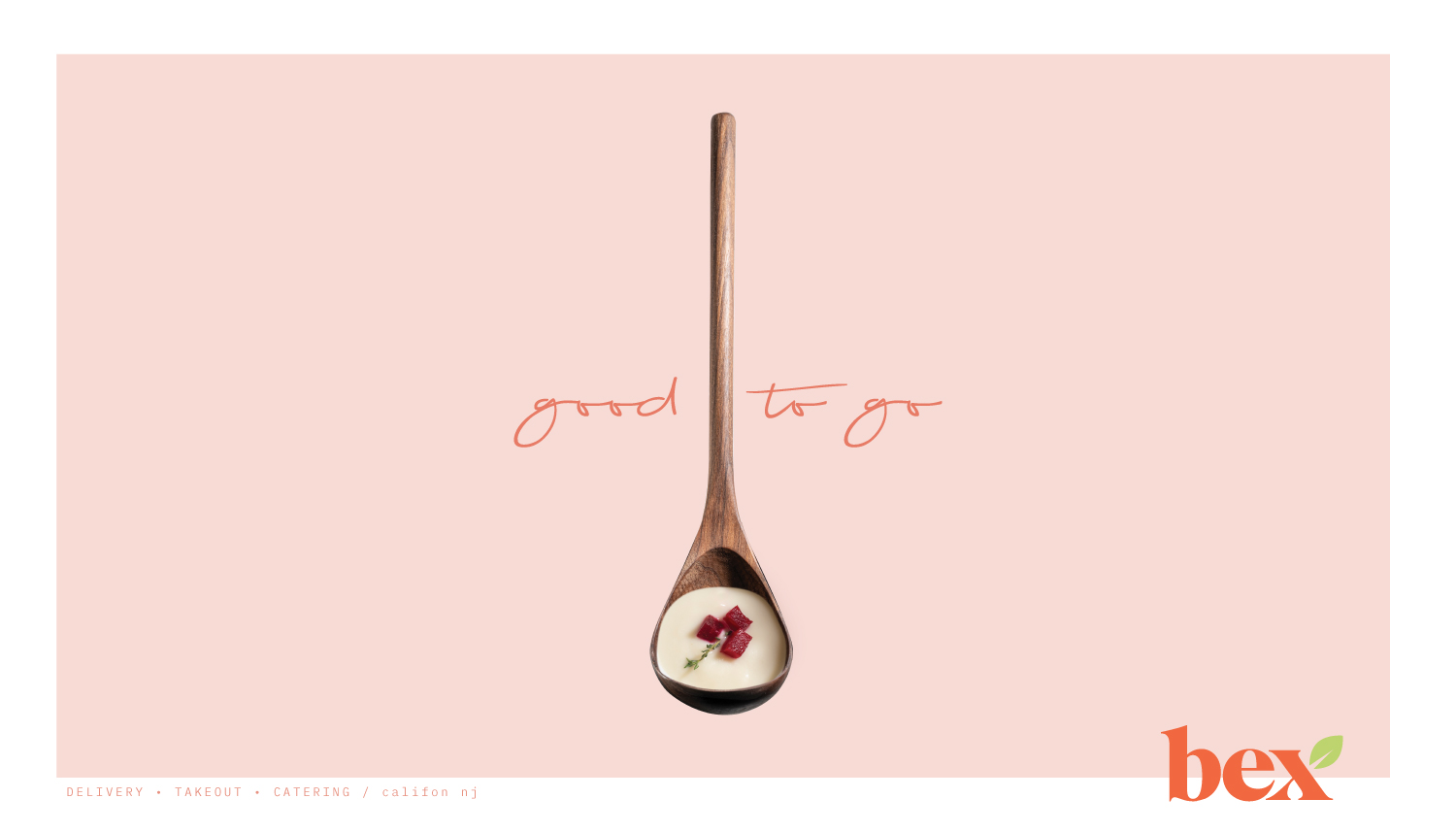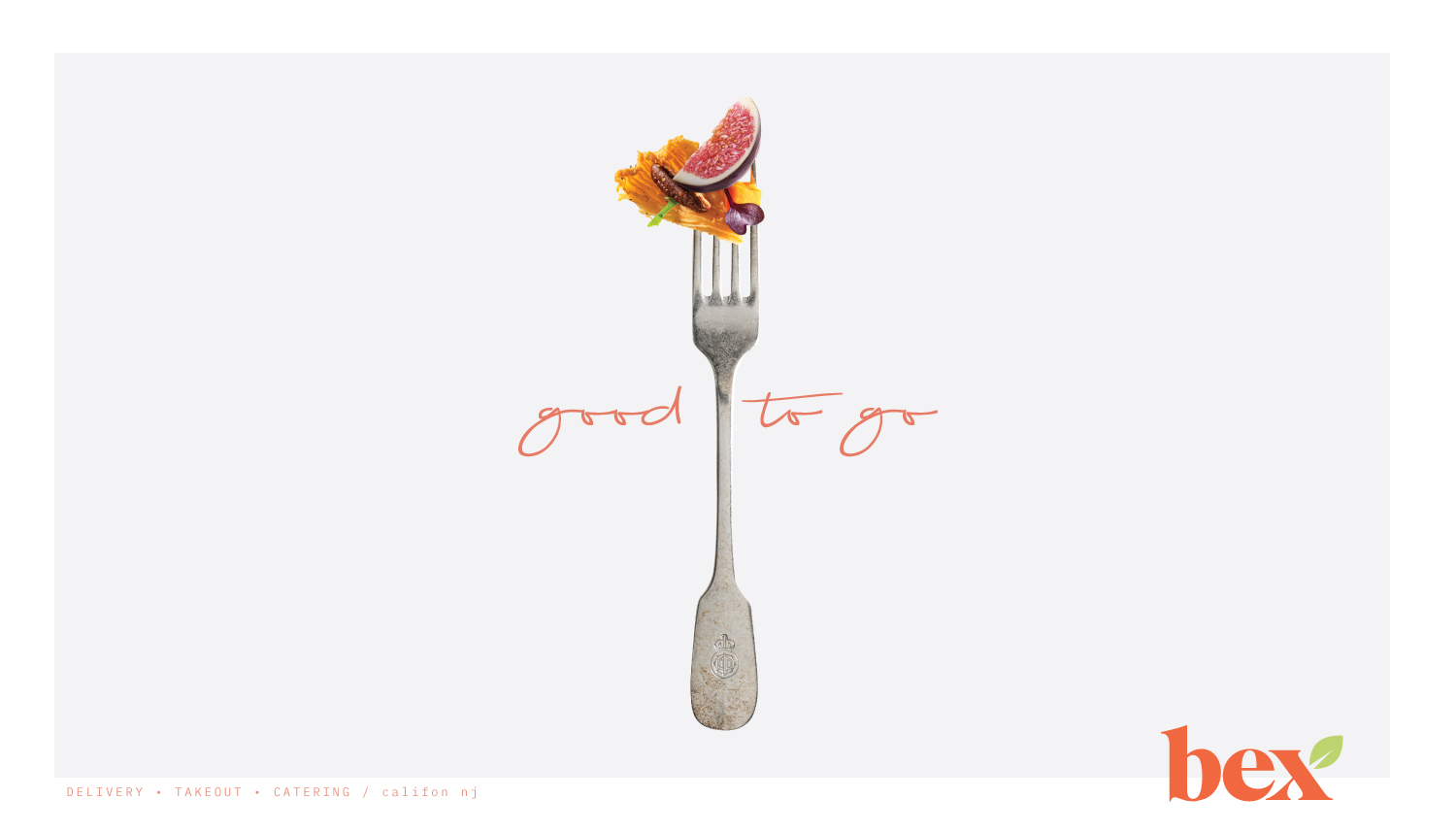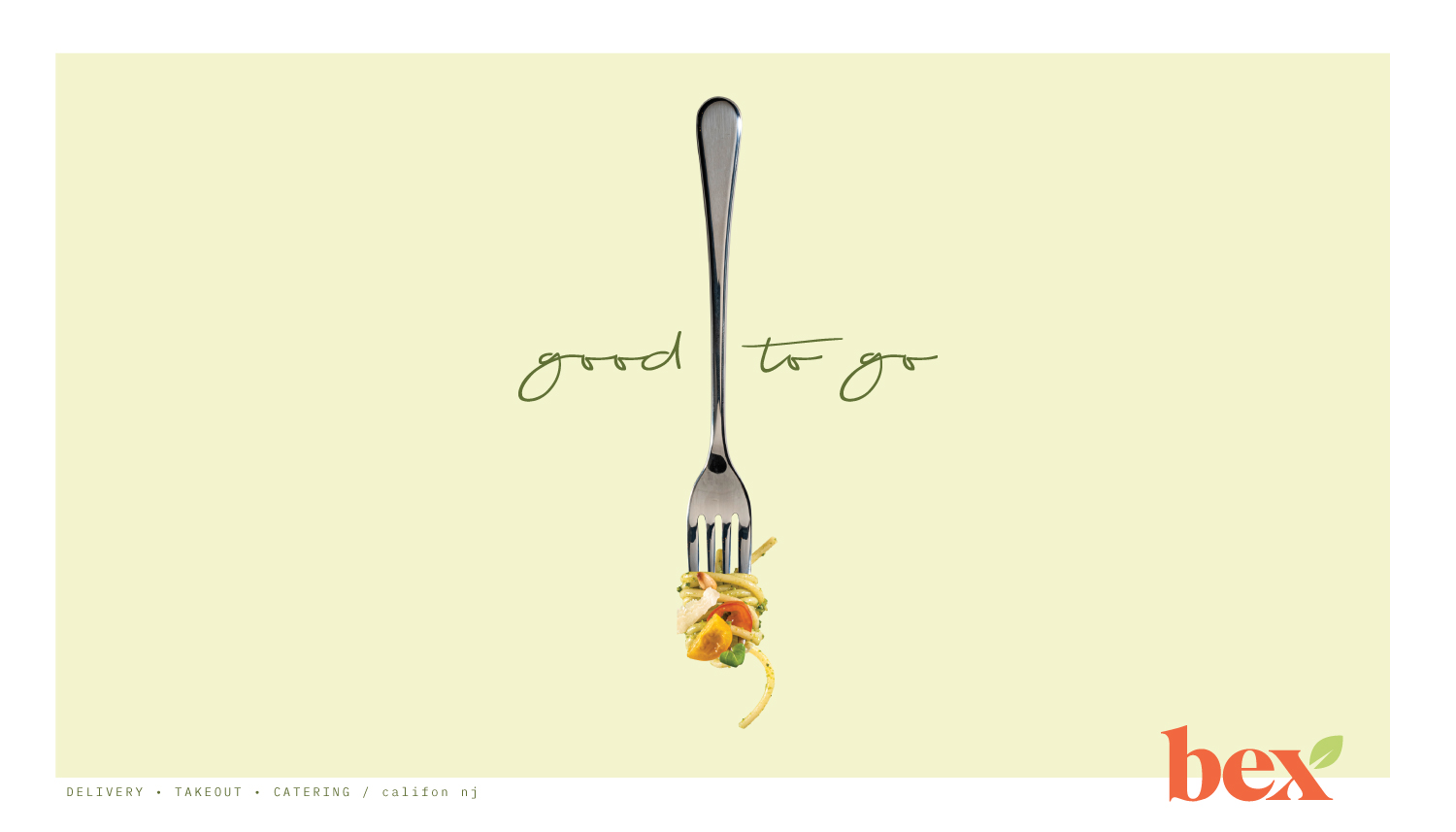 Simplicity Retained.
Meris worked hard to get Bex exactly what she wanted in a logo. Her original logo hides a tomato inside of the b. We thought color could help represent the idea better with a green leaf as part of the x representing the healthy food Bex uses in her recipes.

Every Page Designed.
Bex expressed her love for minimalistic design. We strived to achieve that with large, impressive imagery and clear concise text on every page, as well as a focused mobile layout to compliment the desktop design.