What a Crock
Easfiy dinner
Easify your life.
What a Crock specializes in no prep, no mess slow cooker meals. Our campaign to "Easify your life" encourages customers to purchase products simply because it will make their life simpler. Dinner time does not need to be a hassle.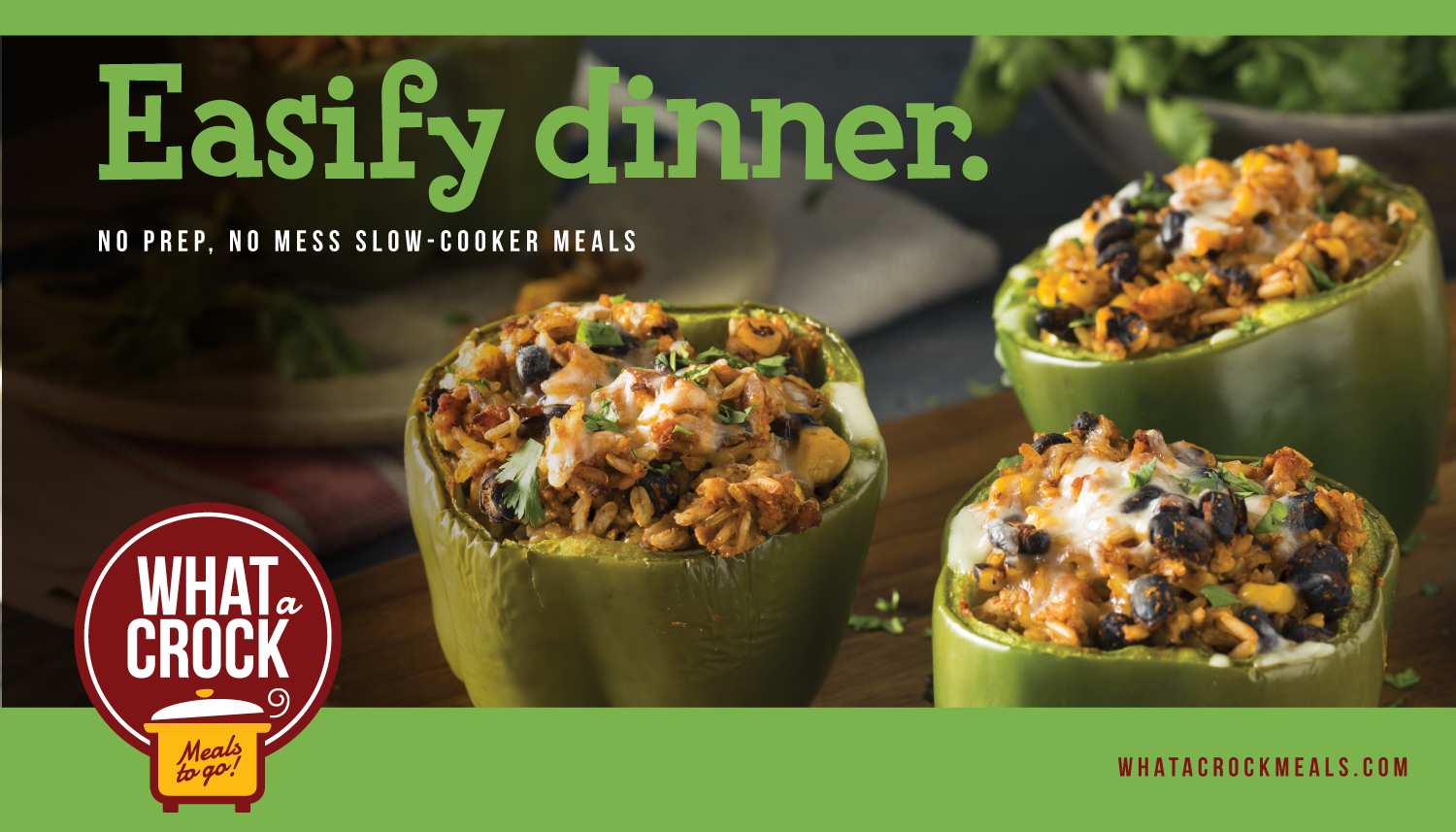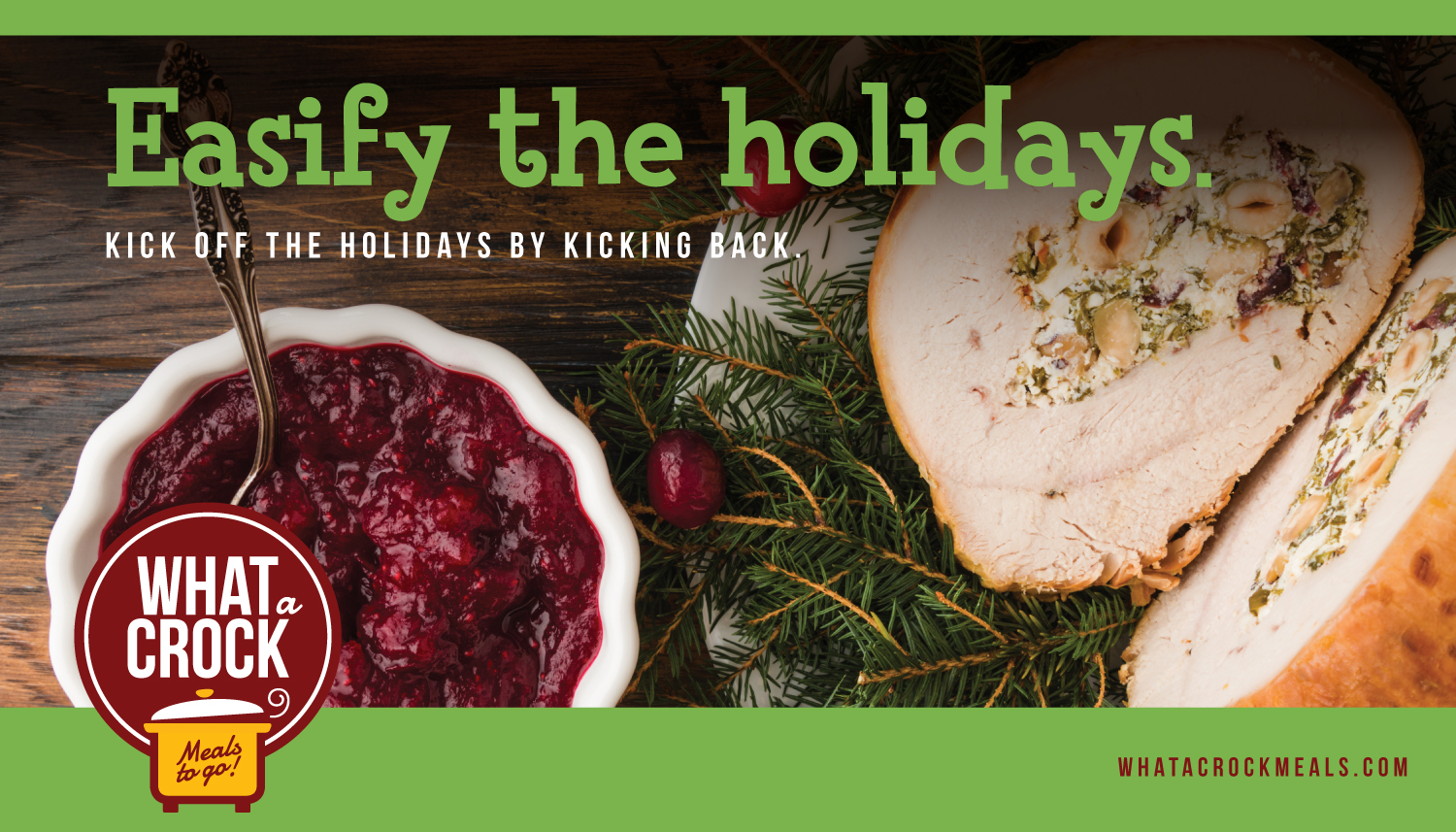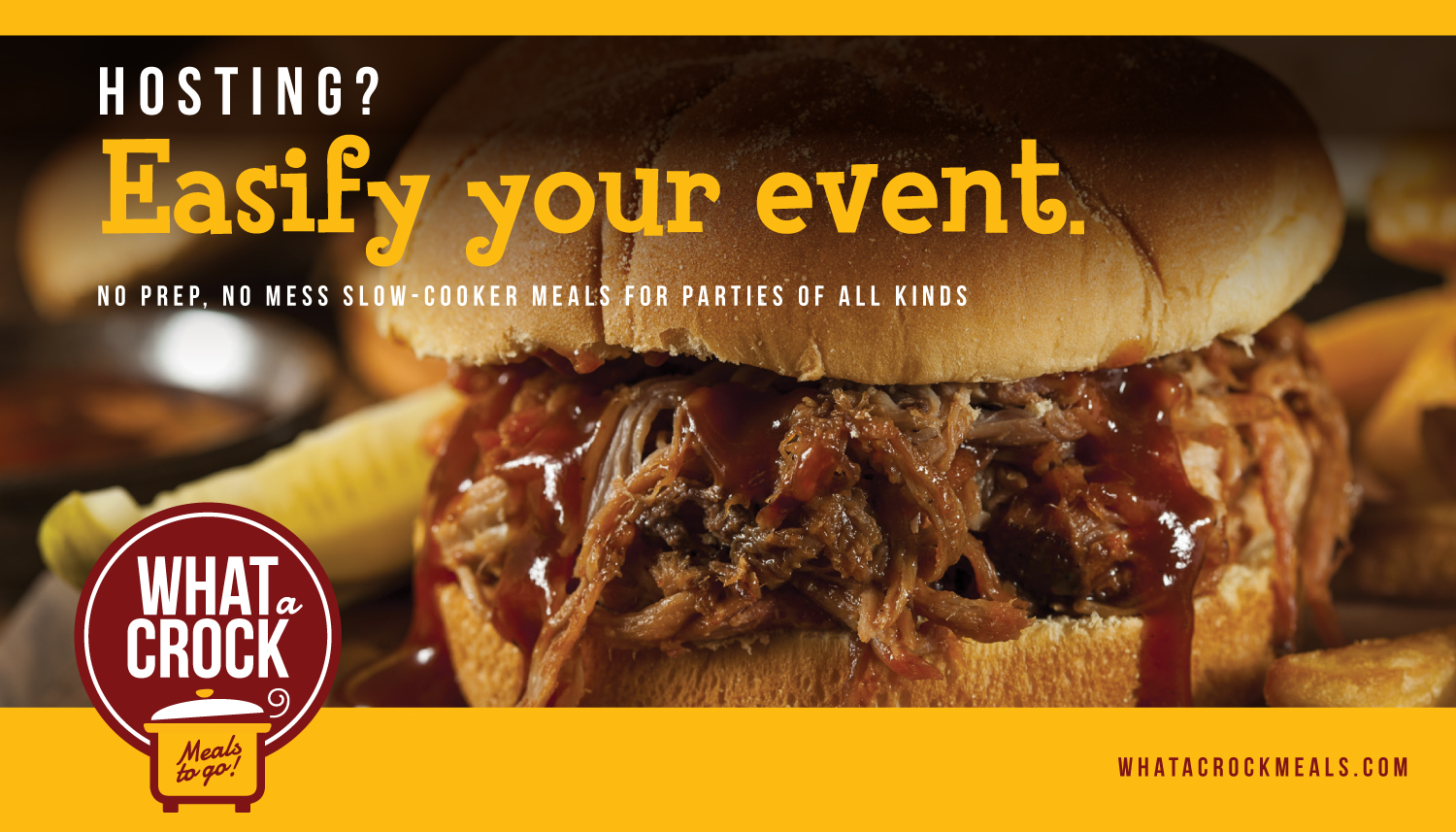 Easify your social ads
Social media doesn't have to be hard! With a great campaign in place, it's easy to create a variety of advertising that all feels the same at any size you need. These ads can all target slightly different audiences or promote different aspects of your product.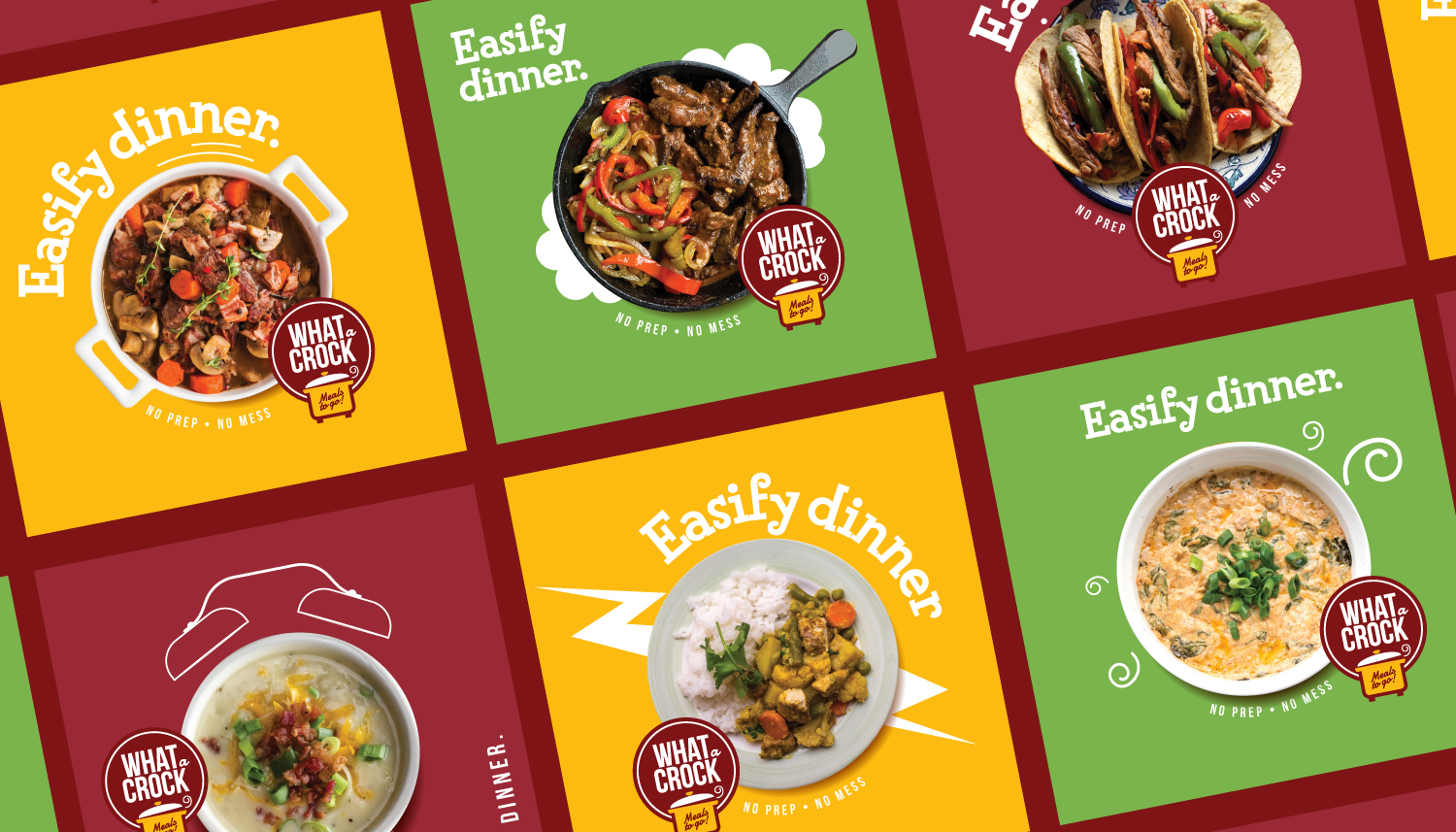 Tactical Messaging
When you have messages all over the place, saying different things to different groups of people, it's important to remember them in your rebranding. Messaging to consumers that used to have a different look for each piece can be made cohesive, no matter what the message is or where it is being seen.