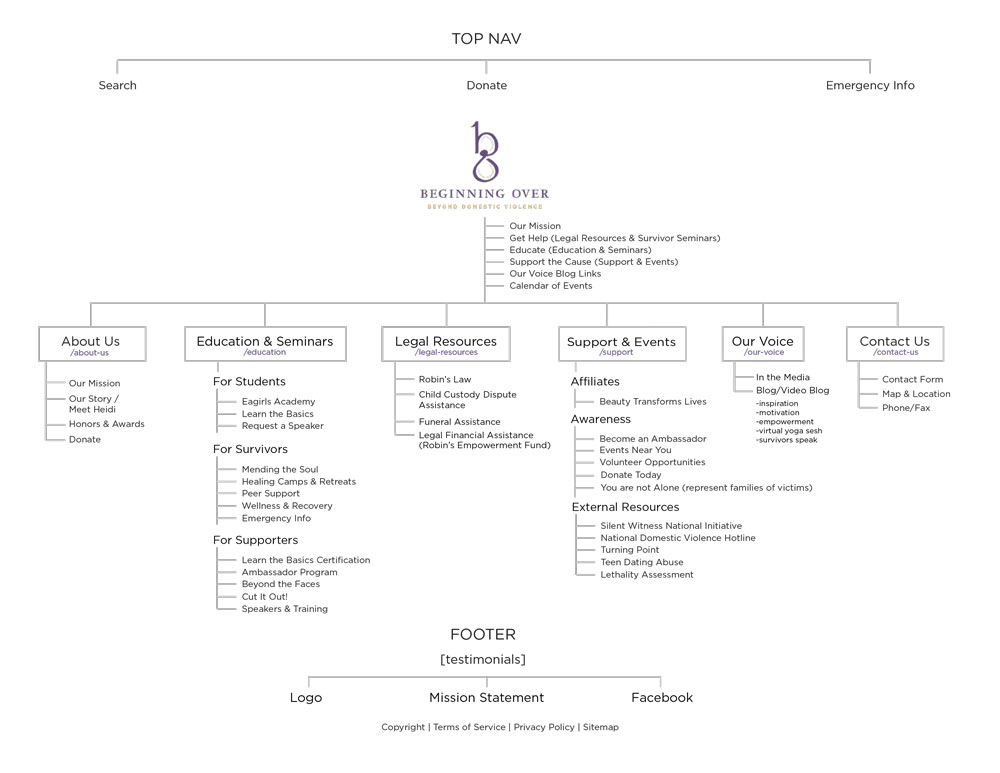 Sitemap
A sitemap is an outline for all of the content on your site. It lays out where certain pages will live, and what your main navigation will contain. This acts as our roadmap for creating a website, and lets us keep a checklist of what needs to be completed prior to launching a website. A sitemap is flexible and can be edited as the website progresses.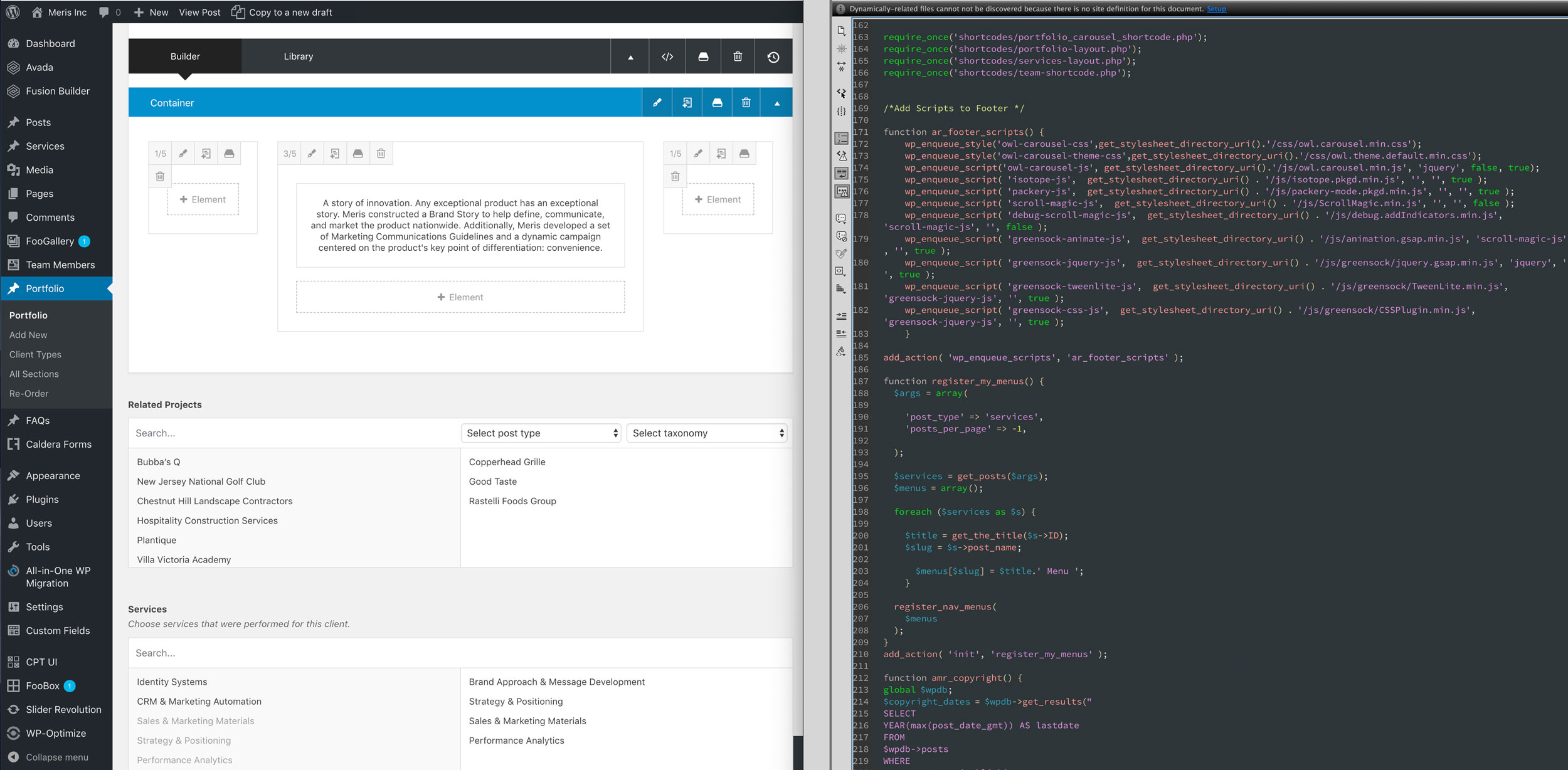 CMS Development
Meris utilizes the WordPress CMS with highly customized themes to develop the pages and content of our websites. Wesites are built by us, but owned and maintained by our customers. We design with you in mind.
Testing
We test your website every step of the way to ensure links are correct and designs work across all devices. We also test for functionality. How can we make a process easier for our users? If there is a way, we will accomplish it prior to launch. We also perform speed and performance testing on your website prior to launch to ensure your users have a smooth experience.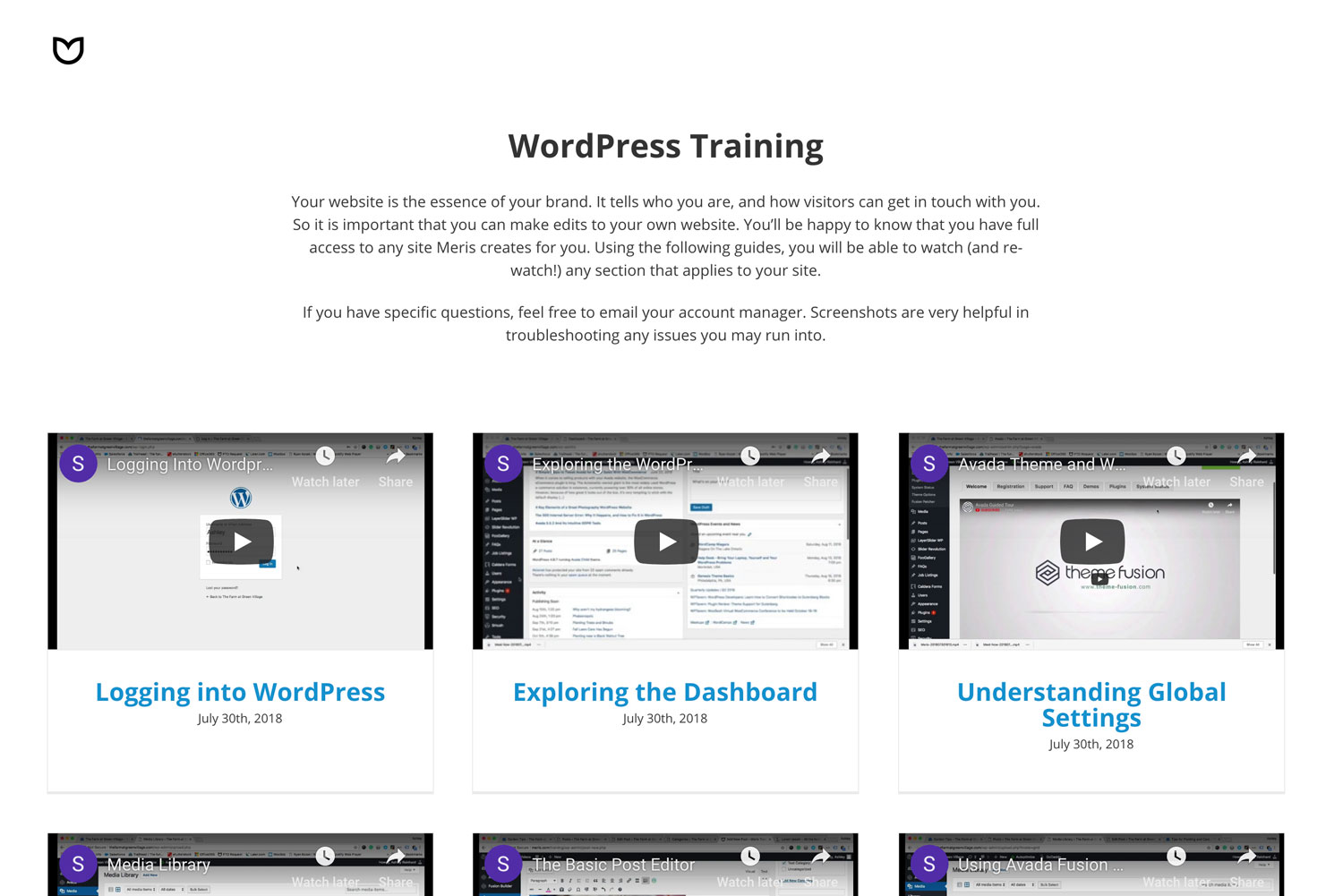 Training
We will make any and all updates up until your team is trained on your specific website. Meris will spend 2-4 hours with your team to ensure you have a full understanding of the back end of your website. You will also be provided with a training document to serve as a reminder whenever you are working on it yourself. Meris is always available for guidance on any site we've created.
A website is never DONE. Like your business, your website should be constantly evolving and growing towards the next step. Sometimes it's a simple update like the creation of a new homepage slider, and sometimes you need something more, like a fully customized app integration. Meris is here for all of your website needs, with WordPress and beyond.
Homepage Slider
App/Plugin Integration & Customization
SEO Maintenance
CMS Maintenance
Website Updates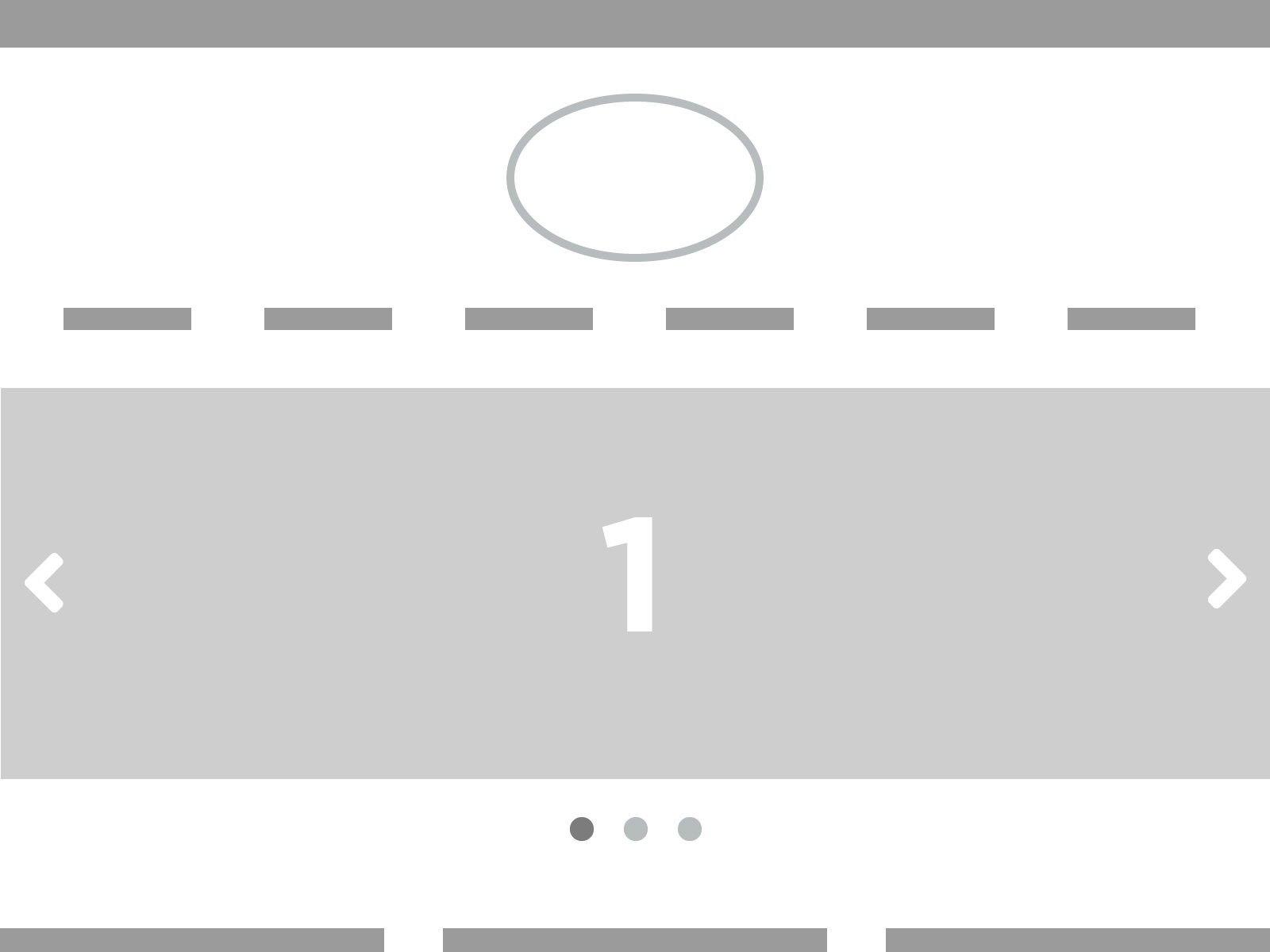 Landing Pages
A landing page is a great way to connect your users with immediate information. A landing page pairs well with Google AdWords and gives your customers a unique URL to land on that cannot be found or gotten to any other way. This is beneficial for tracking leads, giving them pertinent information, and leading them deeper into your site for a conversion.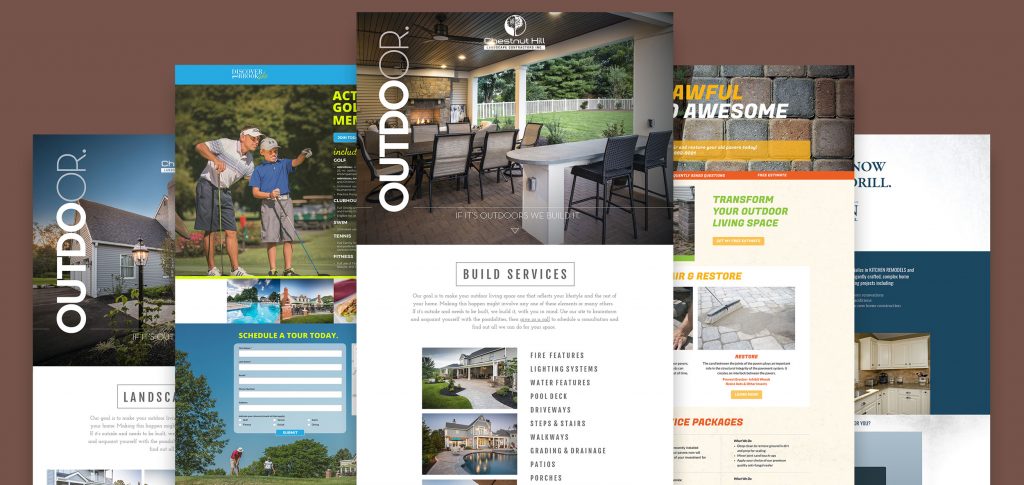 Audits
Our website audits will thoroughly evaluate your SEO, site speed, and performance. These three things are integral to showing up in search results, and Meris can give you a list to help you work towards great scores in each of those areas.
Search Engine Optimization & Ranking
Site Speed Analysis & Recommendations
Performance Analysis & Enhancements
Hosting Transfers
Sometimes your host isn't providing what you need in terms of web performance or access. Meris can recommend a better hosting solution for you and help you make that purchase. We can also transfer your existing site to your new host for you so you experience little to no downtime in your website performance.