Jenkinson's
Capture the Excitement
Umbrella Brands.
Jenkinson's is more than just a beach or a boardwalk; they always have something going on. From different places to dine, shows to see, and rides to enjoy, each experience has its own personality. We were able to successfully encompass the essence of each sub-brand starting with each individual logo.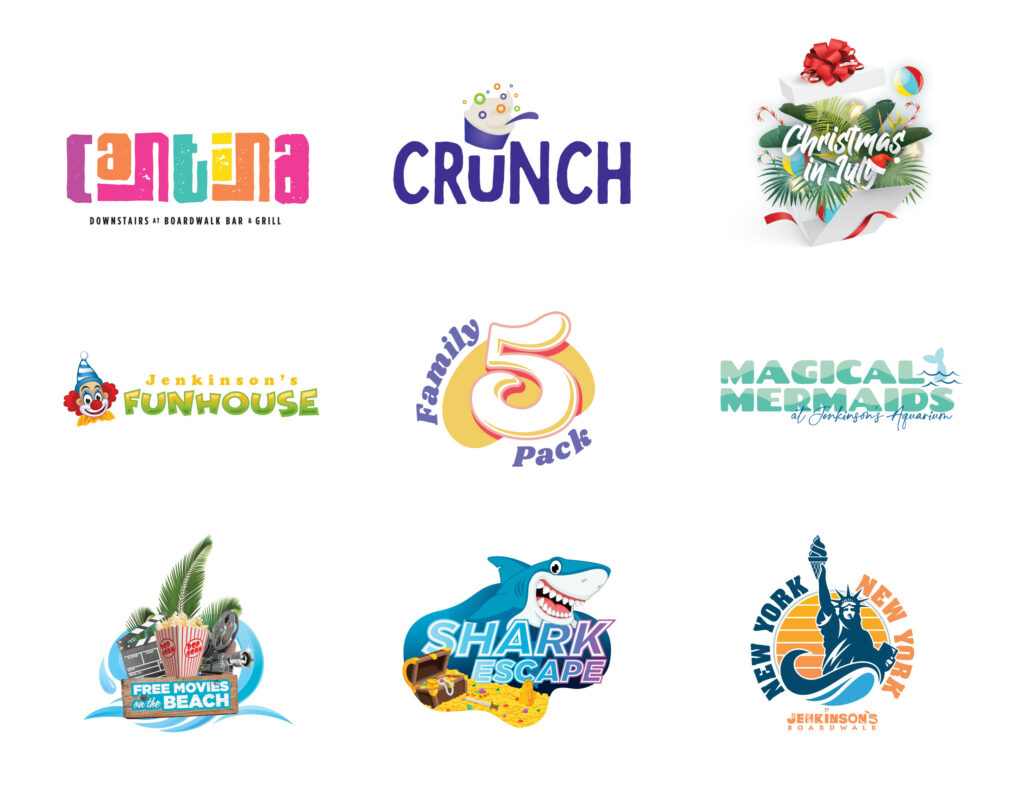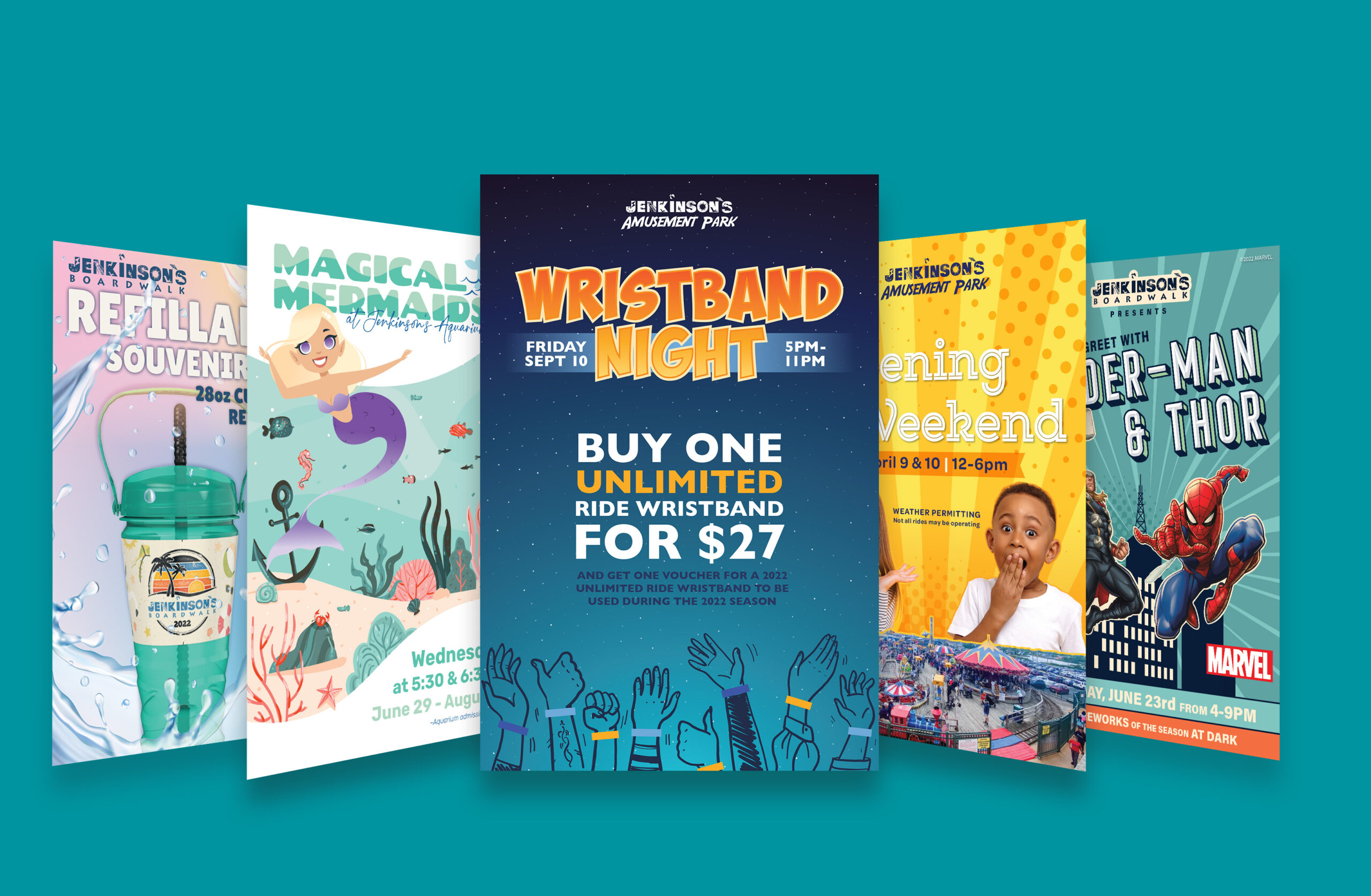 Posted!
With all that Jenkinson's has to offer, it's easy to miss something. To ensure otherwise, we created posters, social posts, LED screens, and everything in between so no one misses a moment of fun.
Summer Momentos.
T-shirts, shells, and the toy you won at the arcade aren't the only take-home objects that will remind you of your trip to Jenkinson's. The latest souvenir cup, a box of taffy, or a reusable tote are great functional keepsakes.