Affordable & Accommodating
A&A Limo has a lot of competition in the Lehigh Valley, but the thing that makes them stand out is how service oriented their staff is. Our campaign wanted to glamorize and anonymize the places and the people that use vehicle rental services, while always showcasing the ever-helpful driver attending to the needs of the customer. This could be you; your event, your business meeting, or your ride to the airport.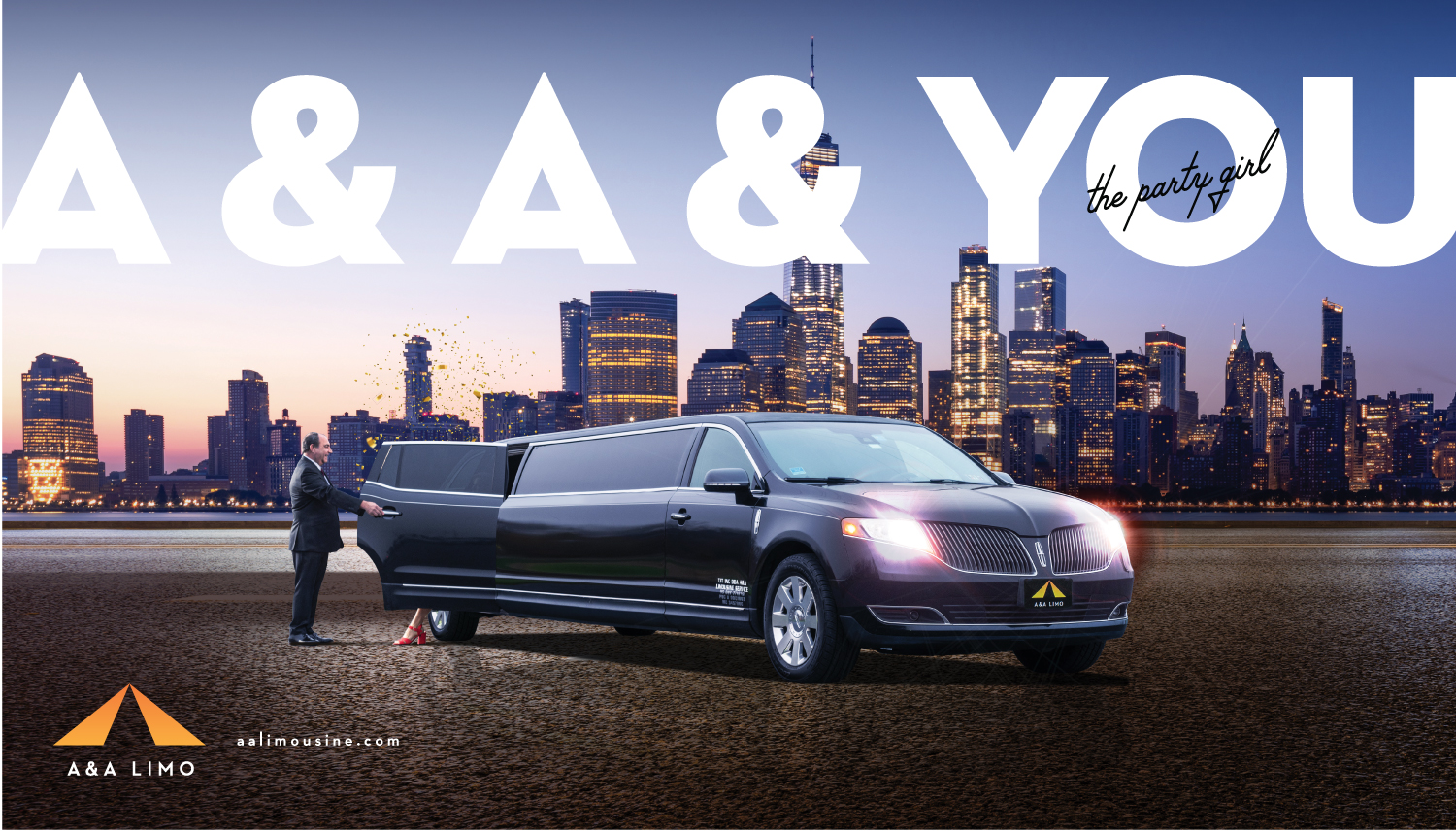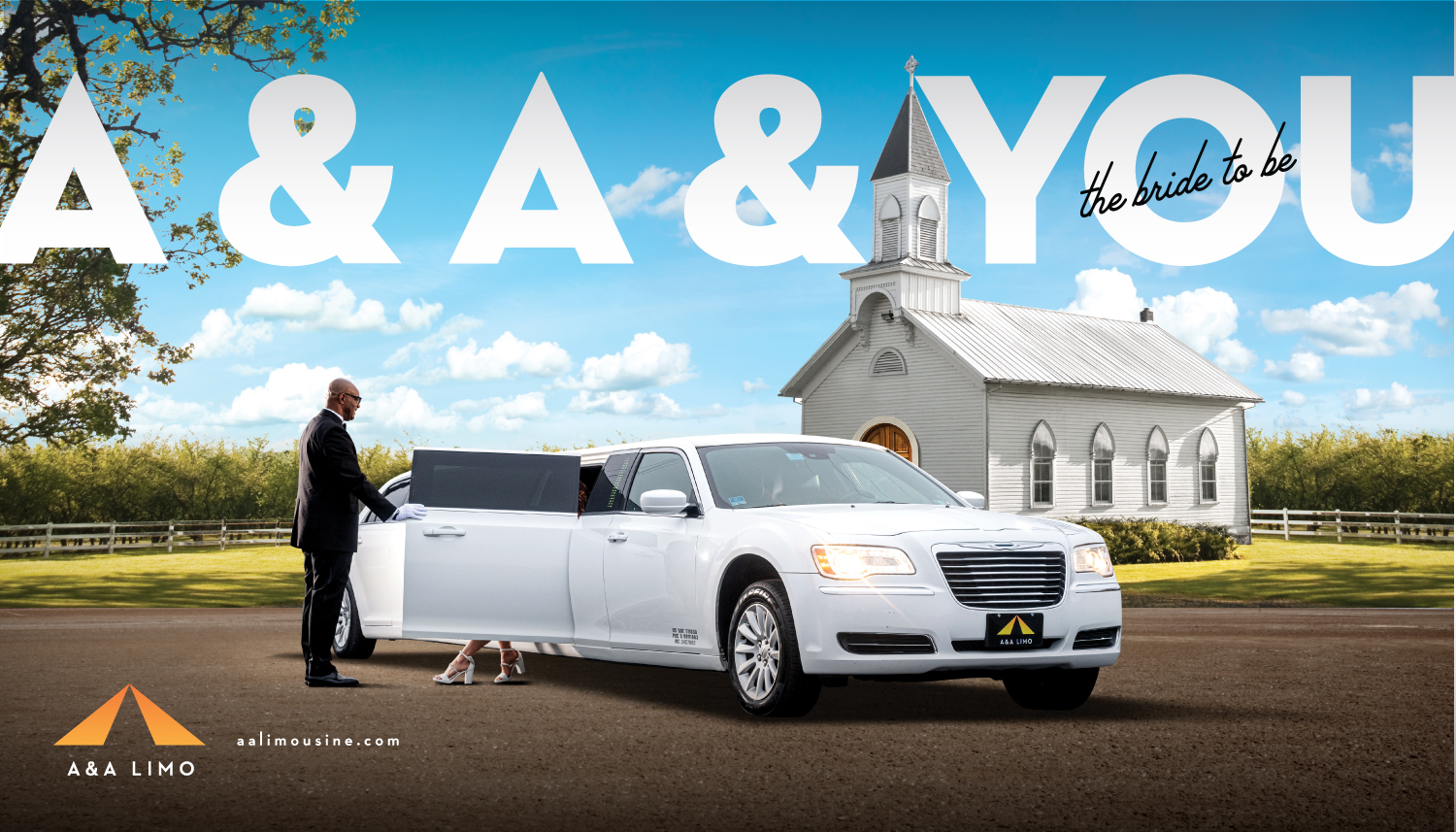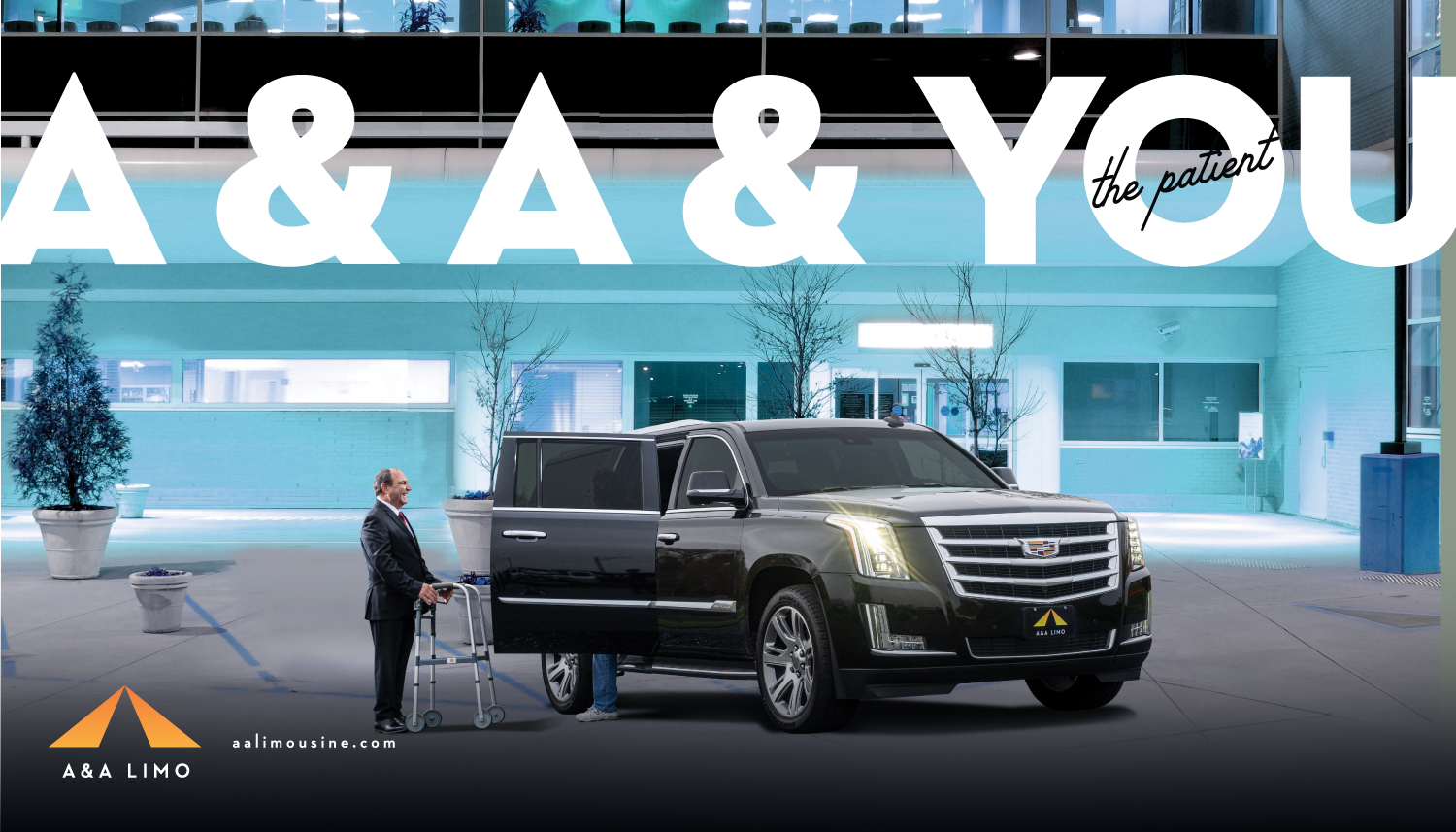 Identity Evolution
From an ever changing and inconsistent brand to a fully resolved and thought out identity. The details of the logo enhance the brand. The mark is both a road and a letter A. The mark fully follows the rule of thirds, and the negative space between the gradated shapes is exactly the shape of the letter A in the typography below. The colors represent their 24 hour service, from the time the sun rises and all through the night, A&A can accommodate you.